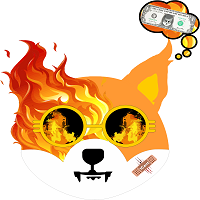 0xAe4d7B8e83bacc7469615565aa0B5030f01334B5
It's a project that seeks to bring SHIBA INU's price to $0.01. Also, 1Cent-token-holders get a 4% reflection in Bitcoin.
Upvote
You can upvote by clicking on the buttons below. Moreover, you can get profit from price changes when voting by buying. Also, you can earn passive income by voting through staking.
1Cent's Advantage 
1Cent's advantage is a 4% reward in BTC (BEP20). Furthermore, while other coins' issuers burn 1%-3% of their tokens, the 1cent's developers charge 15% (entry or withdrawal). However, they use 4% for burning Shiba Inu. So, the team believes holders get one of the most ambitious burnings in the crypto market. 
What's the 1Cent token?
1Cent is a BEP20 (BSC) token with a 15% tax rate. So, the protocol takes fifteen percent from each transaction. Then, 4% goes to the burning address. Another 4% goes to the BTC rewards to holders. The rest, 7% goes to marketing and development. Besides, the mission of 1 cent token is to get the Shiba Inu to reach $0.01. Therefore, the team aims to get it by reducing the maximum supply of the available coin.
Disclaimer
Also, be aware that the text on this page is not investment advice. Moreover, Tokpie does not give any legal, tax, financial suggestions, or warranty of the coin's price performance.
Valuable links to trade 1Cent tokens
For questions or collaborations, contact Tokpie at https://t.me/tokpie.