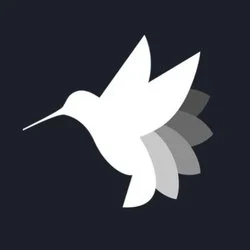 Hummingbot Governance Token
HBOT
0xE5097D9baeAFB89f9bcB78C9290d545dB5f9e9CB
It's an open-source software project that allows people to build trading bots for DEXs and CEXs.
Upvote
You can upvote by clicking on the buttons below. Moreover, you can get profit from price changes when voting by buying. Also, you can earn passive income by voting through staking.
Hummingbot Governance Token's advantage 
The advantage of Hummingbot Governance Token consists of open source software. Thanks to that software, people can build trading bots for high-frequency cryptocurrency trading. Also, the team focuses on market-making and arbitrage strategies.
What's the HBOT token?
HBOT is a government ERC-20 token without taxation. So, token-holders can decide about the Hummingbot's codebase. People can propose and confirm developer's bounties. Besides, the community only controls the Hummingbot Foundation.
Disclaimer
Also, kindly note that the text on this page is not investment advice. Besides, the Tokpie does not give any legal, tax, or financial suggestions or warranty of the coin's price performance.
More links to trade HBOT tokens
For any questions, contact Tokpie at https://t.me/tokpie.