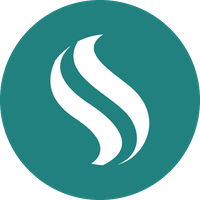 0x4297394c20800E8a38A619A243E9BbE7681Ff24E
Hot Cross provides crypto projects and users with multi-chain tools. Also, the startup aims to become an all-in-one solution for EVM networks. Besides, the team plans to expand to non-EVM blockchains in the future.
Upvote
You can upvote by clicking on the buttons below. Moreover, you can get profit from price changes when voting by buying. Also, you can earn passive income by voting through staking.
Hot Cross's Advantages 
One of the main advantages of Hot Cross's project is its team. As a result, it's entirely transparent and visible on the web. Moreover, the startup's website has a great design and generates substantial traffic flow. Finally, a massive community of supporters has allowed $HOTCROSS to gain a Blue Checkmark on the main coin-explorers. 

What's the HOTCROSS token?
The HOTCROSS is an altcoin that operates on both chains: Binance Smart Chain (BEP20) and Ethereum Network (ERC20). A primary utility value is the users' ability to obtain rebates and discounts by paying with this coin. Also, it could become blood for the DAO soon.

Disclaimer
Also, be aware that the text on this page is not investment advice. Moreover, Tokpie does not give any legal, tax, financial suggestions, or warranty of the token's price performance.
Useful links to trade HOTCROSS tokens
For any questions or cooperation, you can contact Tokpie at https://t.me/tokpie.