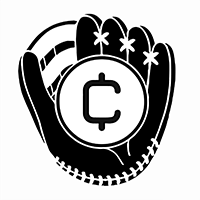 0x2789604Fe261ADC1aED3927f41277D8bFfe33C36
Meet the crypto-tracking tool for Telegram. Also, enjoy 3% reflection by holding $CATCHY.
Upvote
You can upvote by clicking on the buttons below. Moreover, you can get profit from price changes when voting by buying. Also, you can earn passive income by voting through staking.
Catchy's Advantages 
A unique Catchy's advantage is a telegram bot app. Its cryptocurrency-tracking function allows users to track their assets through Telegram. Also, the developers want to release a desktop web version. Besides, the team has created a $CATCHY coin on the Binance Smart Chain. Read below to learn more about this altcoin.
What's the CATCHY token?
CATCHY is the BEP20 (BSC) token that allows holders to open Catchy's Telegram Wallet Bot's hidden functions. In addition, users can vote for upcoming updates with the help of the coin. Furthermore, the altcoin contract deducts 12% from each transaction. Then, 5% goes to the project's promotion. Another 4% helps to grow the liquidity. The rest, 3%, goes to the existing token holders.
Disclaimer
Also, be aware that the text on this page is not investment advice. Moreover, Tokpie does not give any legal, tax, financial suggestions, or warranty of the token's price performance.
Additional links to trade CATCHY tokens
For any questions or cooperation, contact Tokpie at https://t.me/tokpie.